Senior HR Leaders have to review their team capabilities to keep them agile and dynamic. Their review is broadly on the below areas:
Is your company HR effective?

Are there the right number of people in the HR team?
Do you believe your HR team is ready for the future?
Does your HR team need a transformation? 
What are the competency gaps of the team?
And how do we bridge the competency gaps?
Based on my experience, I have shortlisted six must-have competencies. These competencies enable HR professionals to be effective and efficient. They are generic and relevant to all the hierarchical levels. Furthermore, there are a few industries or high-impact roles may need additional competencies to succeed. For example, recruiters should have good networking skills, marketing skills and negotiation skills. 
These are the competencies required to be a Pro in HR roles:
Empathy –

We connect with each other through empathy.  

Empathy helps us to remain human. It connects with people's feelings and understanding their emotions. The HR role probably wouldn't exist without human connection. At times, listening to and understanding the emotions is enough to connect! Through empathy, we can represent both, the management and the employee in confidence.

Relationship Management –

Both HR and relationship management are hand in gloves with each other.

HR professionals have to master the art of relationship management. They should be able to strike a balance to achieve results for all the stakeholders. In order to achieve the results, good quality relations are necessary. Good quality relations are built when HR professionals are  approachable, genuine, and trustworthy. 
3.  Excellent Communication – HR professionals need to manage the communication aspect skillfully. Verbal and non-verbal channels influence the culture of the company. On a few occasions, it would be a complex affair. Thus, in dealing with complex situations, high standards of articulation and presentations skills are required. During my consulting, I have experienced the power of silence as well.  It has a high impact and other person understands without speaking! Communication skills also help in providing timely and structured feedback to the employees. 
Do HR professionals need to understand the business?
4.  Business Acumen – HR can be an effective business partner only if they understand business!  Business sense includes knowledge about the products, services, company performance, and market competition. It also helps to connect with functional integrations viz HR, Administration, Finance, Purchase, Operations, etc. Thus, Business sense is a survival necessity for the professionals. Professionals working in silos are at risk of being ineffective.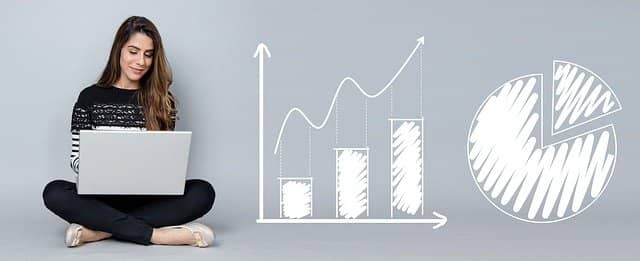 5.  Numerical Ability and Analytical skills – It is a common impression that HR professions are people-savvy. It is an accepted practice if they do not enjoy working with the numbers. On the contrary, I highly recommend them to be people and numbers savvy. They should have an ability to understand the financial performance of the business, budget employee costs, benchmark industry practices, and manage employee performance. Along with numerical expertise, analytical skills are also required. Analytics provides insights into past and present performance. It also helps in forecasting HR trends. Analytical skills are a must for professionals working in HR strategy, Rewards, Performance, and Change management functions. 
6.  Growth mindset – The mindset plays a vital role in people management. HR professionals need to engage in complex situations on an ongoing basis. They need to observe things in perspective. For instance, an event can be an opportunity or a problem. Individual mindset contributes in problem solving and decision making.  Based on our mindset we love to see things the way we like we want and not as they are. Developing a growth mindset is required to inculcate a habit of long-term sustainable success. It also helps to maintain high levels of motivation and employee morale. The landscape for HR has changed drastically during the COVID-19 pandemic. Hence, over and above the six competencies, digital literacy and management of hybrid work models are emerging competencies to consider. 
Given these points, to succeed in the profession, one has to master their core areas. Sharpen your skills and keep progressing in your specialization!
Happy reading!