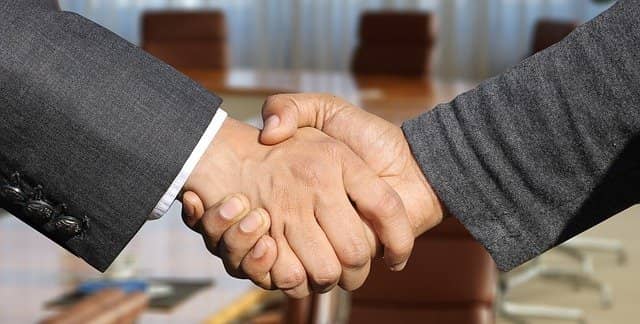 In the modern world, delivering results and relationship management are two sides of the same coin. The impact of the quality of relationships is visible in any task that involves human interactions. It works on the principle of "learning by doing" and experiential science. Each of us has to invest, build, and nurture our relationships. We do not have the concept of tailor-made relationships or off-the-shelf products in the market. Thus, we all have to work on our relationships.
Employees have to build, manage, and foster job-based relationships with internal and external stakeholders. Therefore, relationship management is a personal experience or skill. In most workplaces, when we share similar work with multiple employees, their results vary. The primary differentiator of these results is their approach to work and how they manage interactions. 
Humans are social beings. Relationships act like connecting threads of social bonds between us. In a business context, the social bonds are also known as engagement, association, partnership, relationships, etc. It is hard to find any workplace where relationship management is not an integral part of business management. Relationship management also plays a phenomenal role in individual and business success. 
At work, we engage with our stakeholders by keeping the purpose and result in mind. Positive relations are work-oriented and have a common goal. They are different from personal, family, social, and community relationships. The main difference is that the companies' culture, policies, and regulations influence the work relationships. Work relationships are also purpose-oriented.
In the corporate world, we frequently come across the phrase – "It's all about relationships". Let's understand the benefits of building positive relationships at work:
Strike a balance between external and internal stakeholders management –

Stakeholders have their priorities, goals, and expectations. For the robust growth of the company, the balance between external and internal stakeholders is vital. Based on the job function and current roles, employees may need to consider this aspect.

Helps to maintain workplace harmony –

Workplace harmony can do wonders to work. According to multiple researches,  happy and fun-oriented environments foster creativity, innovation, and entrepreneurial spirit in the employees. Thus, by working on our relationships employees can contribute towards workplace harmony.
3. Foster productivity and performance – Positive relationships in the workplace are a necessity. The positivity in relationships helps individuals and teams to develop trust, understanding, and cooperation. It also is of immense support when we need to resolve problems, emergencies, or unforeseen conditions. Most of the time, managers are busy solving peoples' issues. By the way, because of positive relations, employees don't have friction between them, and thus, it boosts employee performance.
4. Promotes teamwork – All of us have to work with multi-cultural teams of diverse specializations. As a result, team members need to keep their focus on adaptability, flexibility, and common goal. Companies are investing in resources to make winning teams! Strong and sustainable relationships are the foundation of winning teams!
5. Get things done – It sounds so simple – "Get things done", but when put to practice, you understand its true meaning. At the office, managers expect employees  to complete quality work in a certain time frame, but that happens rarely. We find common factors that hinder smooth work processes viz. workplace conflicts, cold relationships, mistrust, uncertainty, poor communication, inadequate skill set, shortage of leadership, etc. We can manage these hindrances to a certain extent by investing in developing strong relationships with co-workers and customers.
In conclusion, management and employees have to work together towards building positive relationships at the workplace. Relationships by nature, are delicate and gentle, and hence, we need to be mindful of our actions and implications. 
Be sensitive to maintain positive relationships!
Happy reading!